Steel Barn Kits in Gentry, AR
Constructing your own steel barn kit can be an invigorating project to accomplish on your own. Adams Truss Steel and Metal Building Kits can supply you with the best steel barn construction kits around. When you count on us for your DIY steel barn construction kits you know that you'll be taken care of.
Since 1955, we have been offering our customers exceptional service for all our steel barn construction kits. We know that building your own barn from the ground up can be a gratifying project to accomplish on your own. All our steel bar construction kits are built with integrity and quality products. While other companies are only interested in making a profit we are here for you and all your personal needs. Along with offering incredible products, we encourage our customers to ask questions and contact us with any concerns they may have.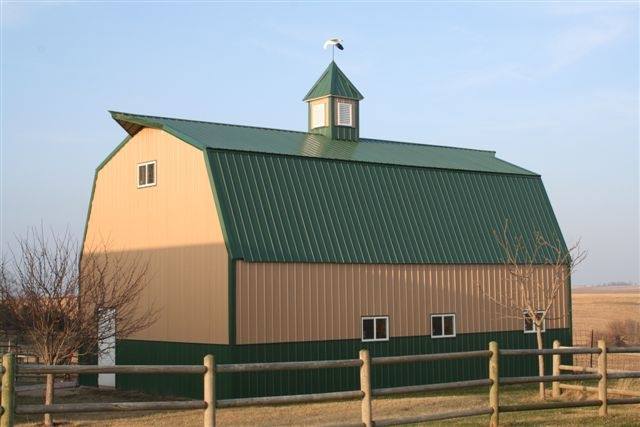 Vast Selection of Barn Kits
Customer satisfaction has always been our number one priority and that's why we go out of our way to make sure you have everything you need. Whether you are building a small barn or a large barn for the masses we have you covered. We take pride in making sure that you have all that you need to build a steel barn that's as unique as you are. Instead of just having individual steel building components we offer a great selection of steel barn construction kits.
With our friendly staff and a vast selection of options to choose from you're sure to find the perfect steel barn construction kit for your needs. We offer great customer pricing, ship nationwide and offer consulting for all our products. Once you fully assemble and create your barn we promise you will adore the finished product. When we construct our steel barn construction kits we always have the customer's best interest in mind. We know that you need dependable products you can count on and that's exactly what we'll give you.
Adams Truss Steel and Metal Building Kits values each and everyone one of our customer's and it shows in our work. It's not often that you find a company that's fully invested in taking care of their customers but with us, you can. It doesn't matter the precise location you need to build your barn with our products we make it easily accessible to construct anywhere.
With years of experience under our belt, you are guaranteed to get the most out of your money. We offer incredible pricing on all our steel barn construction kits. You shouldn't let unaffordable rates interfere with your barn construction plans. We offer affordable prices on all our products so that will never be an issue.
Contact Us
At Adams Truss Steel and Metal Building Kits, we always go out of our way to make sure that all your steel barn construction kit needs are met. We are the perfect place for developers and steel barn construction professionals looking for materials. With us, you can make all your barn construction plans come to life. Next time you're looking for an honest company to get you building kits for a barn, hangar, or detached garage in Gentry, AR, anywhere else in the state of Arkansas, or throughout Missouri, Mississippi, or Oklahoma, contact us!